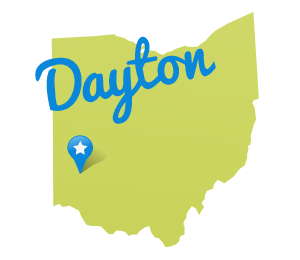 Fireplace & Chimney Cleaning Services in Dayton
Dayton is known as the birthplace of aviation. From inventors, to pilots, to astronauts, Daytonians changed the way we look at the sky and beyond. Doctor Flue strives to bring the residents of Dayton the same kind of progressive attitude by offering the latest in modern chimney inspection services.
The Wright Technology
Dayton is home to the Wright-Patterson Air Force Base, named after the Wright brothers who invented the world's first successful airplane and boasts one of the largest populations of Air Force military personnel in the country.
Not only do these service men and women strive to protect our country, but they're also concerned about protecting their home from potential fire hazards.
Doctor Flue's CSIA Certified Chimney Sweeps use innovative video technology to see the interior of your chimney giving us the ability to stop a chimney fire before it starts!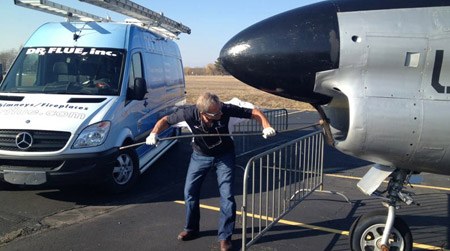 We offer:
Chimney inspections for home sales and transfers
New appliance installations
Insurance inspections
Water damage evaluation and repairs
Masonry repairs
All inspections are fully documented with photos and video offering you peace of mind.
Want to learn more about our video inspection services? Check out our blog.
Schedule your video inspection today!
Doctor Flue is Dayton's choice for premium chimney and fireplace inspection services. We offer chimney inspections, cleanings, caps, chase covers, crowns, relining, repair, fireplace installation and more.
Request a Quote with Doctor Flue today, or contact us at (800) 483-3583 for more information!