Green & High Efficiency Fireplace Options
Going Green | Lock Top Sealing Dampers | Highly Efficient Gas Inserts | EPA Certified Wood Stove and Inserts |
Earth Flame Grates | Doctor Flue, INC. Thumb Drives| Sprinter Vans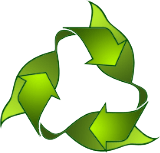 Going Green Helps:
Save Our Natural Resources
Reduce Pollution
Save You Money
Assist Others!
At Doctor Flue, we are making an effort to improve our efforts to "Go Green." Currently we provide products that help save energy such as Lock-Top sealing dampers, highly efficient gas inserts, and EPA Certified wood stoves and inserts. We also educate our homeowners about the type of fuel (wood, coal, gas, oil, or pellet) they should burn, the correct appliances which accommodate the correct fuels, and how to burn safely and efficiently. This information can also be found on the Environmental Protection Agency's website at www.epa.gov/burnwise.
In an ongoing transitional effort to operate completely paperless, Doctor Flue offers all documentation from your appointment on a thumb-drive for your computer. Additionally, our efforts extend within our office and to our service vehicles on the road. We heat our office with an EPA Certified Wood stove, and we drive blue efficient Sprinter Vans to improve fuel economy. We also recycle any old inefficient woodstoves and unused/removed metal. The proceeds from the recycled metal are then donated to a local church for missionary trips.
Lock Top Sealing Dampers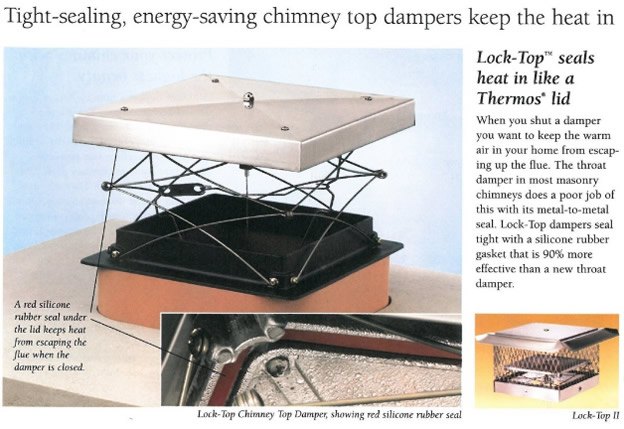 Rubber gasket seal eliminates heat loss (and air conditioning loss in summer!)
Eliminates downdrafts, seals out rain which can deteriorate the inside of your chimney-causing needed repairs
Prevents entry by pests like squirrels, raccoons and nesting birds.
Can save you approximately $300 dollars a year by preventing lost energy up the flue!
Operates from inside the home with handle for convenient opening and closing.
Highly Efficient Gas Inserts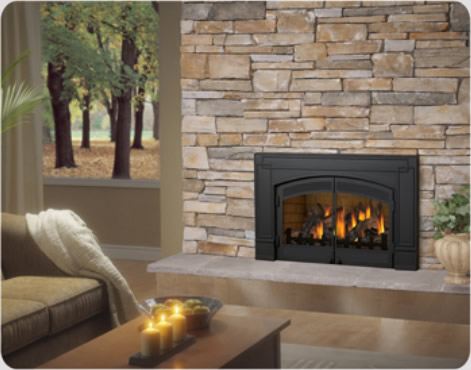 We install new highly efficient gas inserts into existing masonry fireplaces as shown here. There are many models to choose from. Call our office today for more details!
Direct vent gas fireplaces use outside air for combustion, lowering your heat costs
They do not affect indoor air quality like an open gas fireplace
More heat is transferred to living space, making them more efficient than open gas fireplace
An insert stops hot air escaping the home during use
EPA Certified Wood Stoves & Inserts


We install EPA high efficiency wood burning free standing stoves and wood burning inserts, both which are rated to heat an entire household so that you can use it as a sole source of heat (eliminating all the high gas/propane/electric bills during the heating season)
Inserts/Freestanding Stoves reduce the risk of a home fire due to their secondary combustion. Pre-heated secondary combustion air is delivered to the stainless steel secondary combustion tubes which introduces oxygen to the firebox and promotes re-burn of most of the smoke and gases that would otherwise line your flue as creosote and not exit your flue as smoke.
Having one of these units in your home decreases outside pollution by 70%, as well as decreasing harmful particles inside your home by 70%.
80% of heat is lost through open fireplaces. Efficiency from an insert or freestanding stove keeps the heat in your home where it belongs. Blowers can also be added for more heat circulation.
A new stove allows you to burn ¼ the amount of fuel for the same amount, if not more, heat output. This saves you time cutting/hauling wood, or saves you money if you purchase your wood.
With their clearance reducing heat shields, they are built to protect your home.
Earth Flame Grates
Increases open masonry fireplace draft by 76% and increases radiant heat from your open masonry fireplace up to 115%
Improves indoor air quality
Reduces health risks associated with inhaling wood smoke
Call our office for more details or visit www.earthsflame.com
Photos & Evaluation Delivered Via Email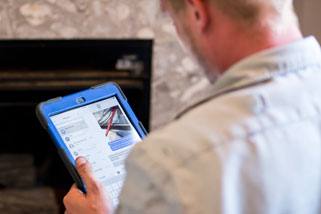 At Doctor Flue, Inc., we provide all proposals, photos, evaluations, and video explanations directly to you electronically via email. That way, you have an easily accessible copy that can be shared with insurance agents, friends, family, or neighbors, and we can eliminate the use of excess paper!
Sprinter Vans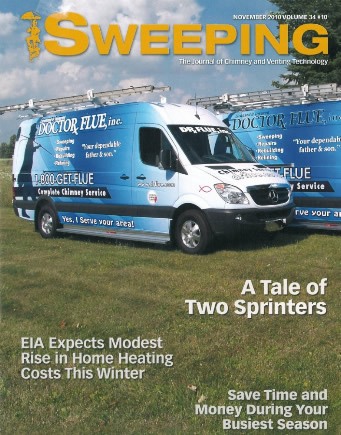 Our new vehicles obtain a 16-20 MPG, up from 10MPG with our old vehicles.
The Sprinters have a clean burning 3.0L diesel engine with lower emissions, implementing "blue efficiency" technology.
The square footage (600 cubic square feet) of the rear storage bay area allows us to haul more merchandise and equipment which enables us to better serve you.
This also eliminates the use of a "pull-behind" trailer that we previously used, adding to our fuel savings.
Our vehicles also produce less waste oil, as we are able to go 10,000 miles between oil changes rather than 3,000