Chimney Liner & Relining Services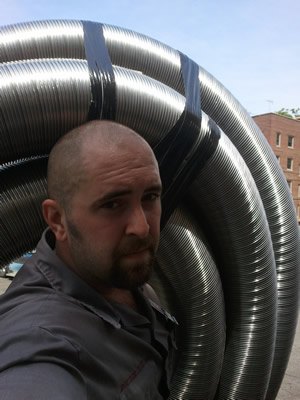 3 Questions to Ask before Buying a Chimney Liner
Why does my chimney need a new liner?
Valid reasons include:
Your chimney does not contain a liner (typical of older homes / chimneys)
Your liner is damaged
The performance of your new stove or furnace will improve with the installation of a new liner
Will Doctor Flue give me real proof that my chimney liner is damaged?
Yes. Doctor Flue, inc.® offers video inspections of your chimney, so you can actually see the inside of your chimney, in real time. We'll also take photos, and explain everything to you, so it's easy to understand.
What chimney liner do you recommend, and why?
Doctor Flue, inc.® offers three types of liners for your chimney:
Clay Tiles

Common
Inexpensive
For open fireplaces

Metal

Stainless Steel: for wood burning, gas, or oil
Aluminum: for specific medium-efficiency gas stove only
Used to upgrade and repair

Cast-in-Place

Lightweight
Poured lining
Improve structural integrity of chimney
Can be used with a stainless steel liner
Don't forget to ask:
Is it insulated?
What's the warranty?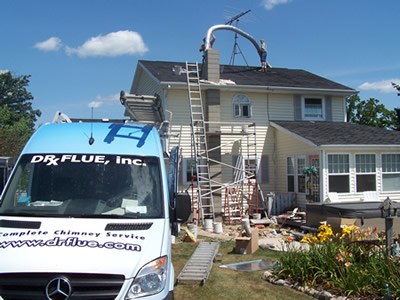 Problems Caused by a Damaged Chimney Liner
If your chimney liner is damaged, you may experience the following:
Smoking
Spalling Brick (deteriorated brick)
Wall Fires
How Did My Chimney Liner Get Damaged?
If your chimney has a clay tile liner, it may have been damaged by lightning, house settling, storms, or chimney fire.
In addition, if your home is very old, your chimney may not have a liner. For safety and structural reasons, consider installing a liner in your chimney.
Our Service Areas
We serve large portions of Michigan and Ohio, including:
View Our Entire Service Area