Introducing FlueBase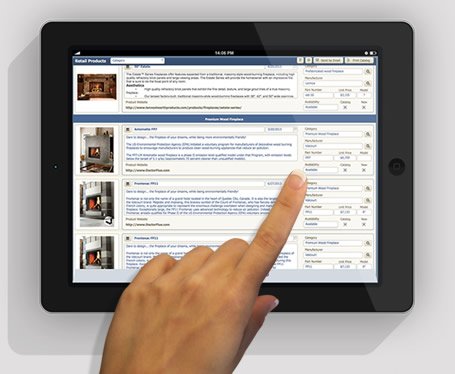 Faster Proposals & Quicker Installation Dates
You asked for it and we responded! We love hearing from our clients, and we have actively listened to your requests on Angie's List and our online feedback system. What we have discovered is that you want faster proposals, with quicker installation dates. We have answered and brought you FlueBase!
What is FlueBase?
FlueBase is a cutting-edge software system, created by Doctor Flue, Inc.®, which allows our chimney sweeps to access proposals, invoices, contracts, and schedules right on their FluePads (iPads). Utilizing the FluePad's built-in features, we are able to serve you more efficiently than ever before.
Same Day Proposals
In a hurry? Ask for the project proposal the day of your consultation, and within minutes you are able to sign the contract and schedule the job completion. Not only do you have access to our entire product selection the day of your appointment, you also have the ability to sign contracts and schedule your project the same day as your evaluation or consultation.
Evaluation reports are important for the sale of a home, annual inspections, or just plain peace of mind. With FlueBase you receive a fully electronic report, including photos with descriptions, deficiencies, and any other concerns found. Need a second copy sent to a builder or realtor? No problem; this is done on at your home instantly.
The Leader in Technology
Doctor Flue, Inc.® has always led the industry in technology, with the use of laptops, thumb drives, and cloud storage. Now we are able to offer a service you would never expect from the chimney or hearth industry. The FlueBase system will continue to become more robust as our needs change, and since you are the most important part of our business, we welcome your feedback on the new experience!