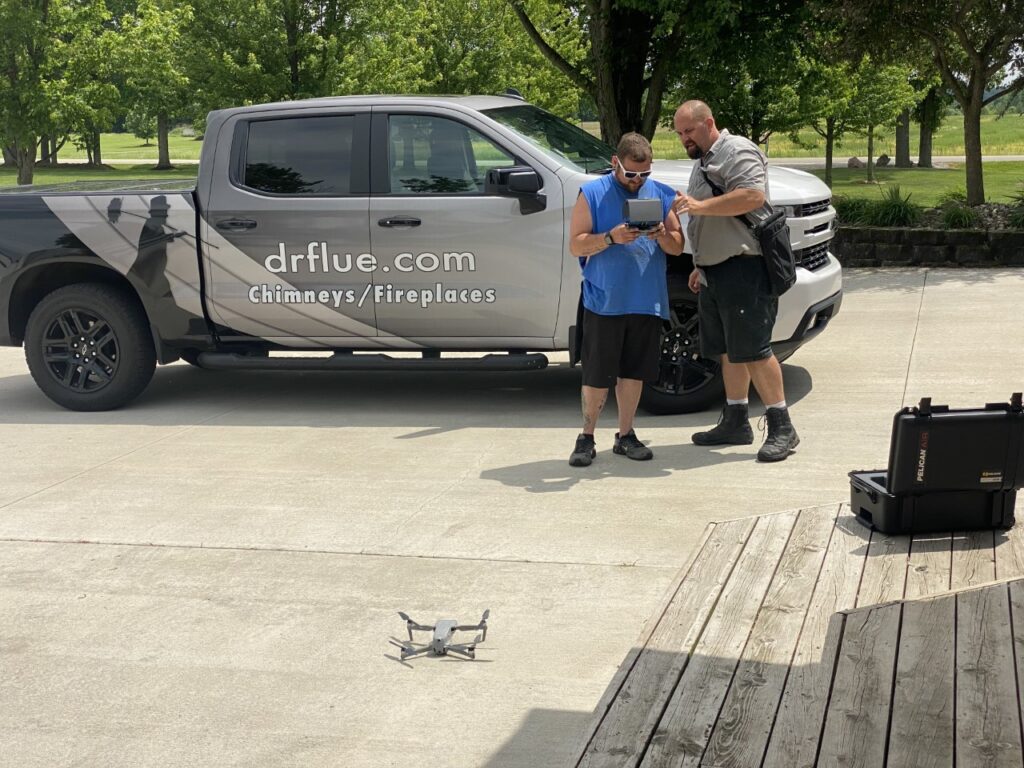 Tecumseh, MI— 6-08-2022 — Doctor Flue, inc. is proud to announce David Sword, a Doctor Flue team member, has acquired the FAA license required to operate an unmanned drone. His accomplishment in completing the requirements for this license expand Doctor Flue's team of unmanned drone operators.
David Sword is one of Doctor Flue's valued team members and is also one of the company's National Fireplace Institute-certified gas specialists and a Chimney Safety Institute of America certified chimney sweep.
Doctor Flue, inc. uses unmanned drones to improve their ability to inspect and service homes, particularly in cases where ladder access to a chimney is impossible or unsafe. The drones can safely and efficiently reach chimneys for inspection. By utilizing drone technology, Doctor Flue, inc. further establishes itself as a leader in innovative chimney inspection and repair services, while improving their ability to provide service to customers.
To acquire the license to fly an unmanned drone, David Sword was required to show exceptional understanding of the FAA's rules, including passing an FAA Aeronautical Knowledge Test. By expanding the drone team at Doctor Flue, the company will be able to incorporate drone inspections into more appointments, making it even easier for customers to receive the best chimney service available in Doctor Flue's Michigan and Ohio service areas.
###
Doctor Flue, inc. was established in 1986 when owner Kevon H. Binder became a certified sweep and arrived at appointments wearing the traditional top hat and tails and driving a 1953 Dodge Panel truck. Over 35 years later, Doctor Flue, inc. services over 30 counties and manages a fleet of four vans manned by Nationally Certified Chimney Sweeps. The family owned and operated business takes pride in being a family focused service company dedicated to ensuring the safety of families and homes in Michigan and Ohio.
For more information on Doctor Flue, inc's team: https://www.doctorflue.com/