[caption id="attachment_2229" align="aligncenter" width="575"]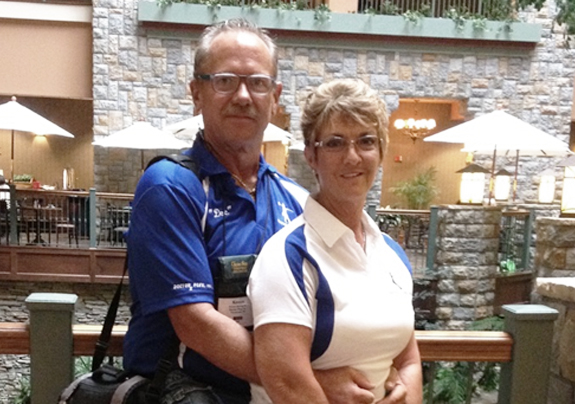 Doc and his wife, Val. Partners in life and business.[/caption]
In October of 1986, a young, entrepreneurial couple decided to venture into the chimney industry.  After answering an ad in "Popular Science" magazine for a chimney sweep start-up kit, Kevon "Doc" Binder obtained information and began his journey into the chimney industry.
Armed with nothing but ambition, work ethic and the knowledge gained from manuals, the eager young man from Hillsboro, Ohio was soon answering his first call for a service appointment and quickly grew a loyal client base.  This was the beginning of a company, which would eventually become an industry-leader in the chimney service business. Here is his story:
The Early Years
[caption id="attachment_2227" align="aligncenter" width="575"]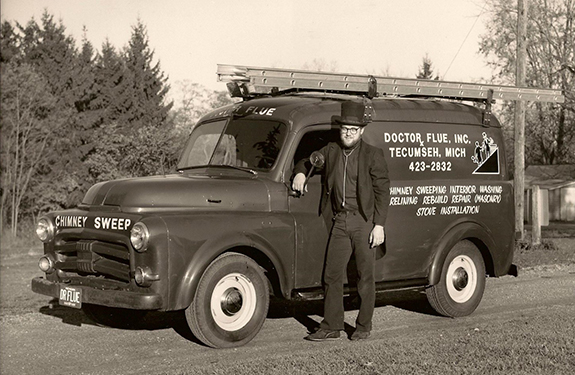 Doc started Doctor Flue, inc. with just one old 1953 Dodge Panel truck and a dream: to provide customers with the best chimney care possible.[/caption]
In order to distinguish and brand himself from other companies in the chimney industry, he wore a traditional top hat and tails to each appointment while driving a 1953 Dodge Panel truck.   The truck was affectionately called "Fluesy".  She had the original flat-head V-8 engine, but no heat or windshield wipers; snow often came in through the doorjambs, as there were no door seals.
Doc stated, "I learned early that both the eye-catching uniform and vehicle was a good way to be noticed."
Growing Up
[caption id="attachment_2224" align="aligncenter" width="575"]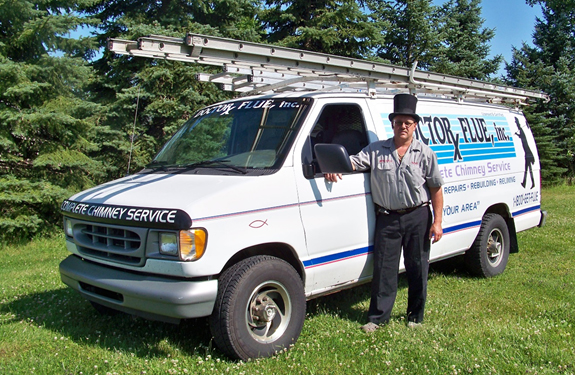 Within 10 years, we had upgraded from our beloved old truck to a full service van, complete with ladder racks and sleek new logo design. [/caption]
After a decade of hard work, long hours and some growing pains, Doctor Flue, inc. continued to expand their branding and continued to grow.  It was at this time, Doc and Valerie knew they needed to trade in "Fluesy", who was tried and true during their wonder years.  They upgraded to a service van; it was a brand new, 1-ton power stroke diesel that offered miles and miles of longevity.
While advancement in technology, knowledge and equipment helped to make their job easier, the entrepreneurs were still dedicated to putting in as many hours necessary to answer their clienteles' needs; all while raising their young family.
Doctor Flue Today
[caption id="attachment_2223" align="aligncenter" width="575"]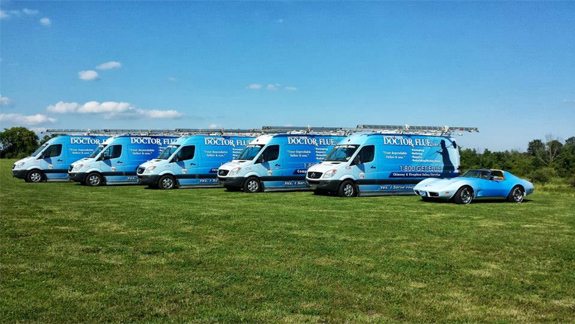 30 years from our startup, we've grown into a fleet of 5 service vans and 15 employees.[/caption]
Having grown up in a family business, Doc knew from an early age that trustworthy perseverance is mandatory, which is why 30 years after answering their first service call, Doctor Flue has grown into a 15-employee operation with five, very distinctive, "Sprinter" vans, all equipped with the latest in chimney care technology.
Through all their trials and triumphs, their promise remains the same, "We are family owned, family operated and a family focused service company; dedicated to helping you and your family ensure the safety of your home to give you the peace of mind that we all desire."
Our Promise
[caption id="attachment_2225" align="aligncenter" width="575"]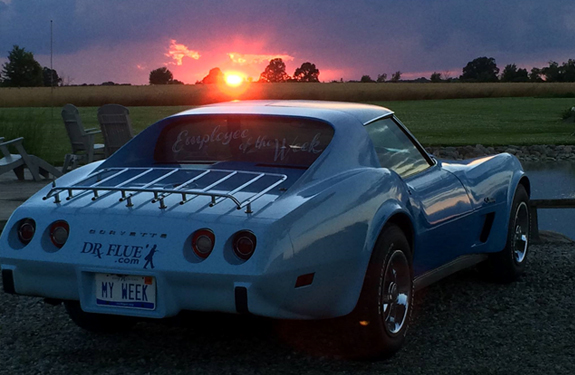 What will the next 30 years hold? One thing is for sure; we will continue to treat every customer as we would our own family.[/caption]
Doc proudly declares, "No matter how we have grown or how much we continue to grow, Doctor Flue, inc. will always be a company dedicated to providing the best service to our clientele.  We will always return your calls promptly, answer every question you have thoroughly and treat you with the upmost respect.  We will always show up on time, protect and respect your property and always charge you a fair price.  In addition to our commitment in giving you the best service now, we will also continue to look to the future by constantly growing, adapting and learning about all the latest training programs, products and technology.  We invest in our company so we can invest in you."
Our Thanks to You
[caption id="attachment_2226" align="aligncenter" width="575"]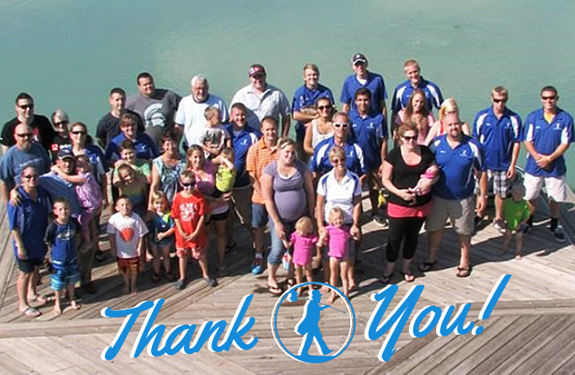 We'd like to thank every single client for inviting us into your homes and trusting us with the safety of your family. Without you, we wouldn't be where we are today.[/caption]
Doc recognizes that no matter how much time and effort Doctor Flue, inc. puts into providing the best in chimney care, there is still one very important reason why they have obtained their level of success…their clientele.
"Without you, our work would not be possible.  We would like to take a moment to thank each and every one of your for your continued loyalty and patronage.  We greatly appreciate the opportunity to cultivate every one of our clients and look forward to servicing your chimney another 30 years!  One thing is for sure; we will continue to treat every client as we would our own family."
Connect with Doctor Flue on Social Media to follow our story!