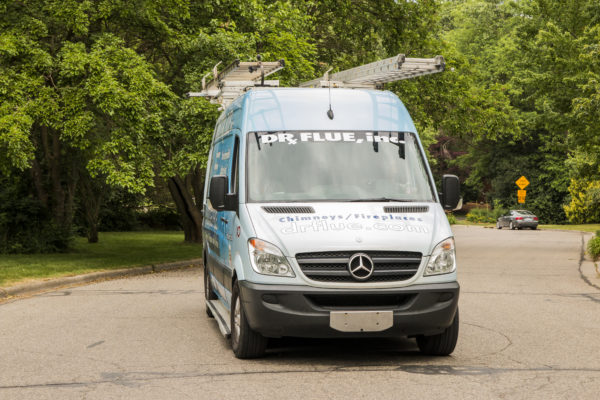 Doctor Flue, inc.® is a family-owned and operated service company offering chimney and fireplace cleaning, inspections, repair, and installations since 1986. Primarily servicing SE Michigan and NW Ohio including the Ann Arbor, Metro Detroit and Toledo areas, Doctor Flue has serviced more than 30 counties in four states throughout more than 32 years.
A nationally certified sweep drives each of the Doctor Flue trucks. All chimney sweeps are equipped with the latest technological tools and diagnostic equipment and are always current with industry and continuing educational requirements.
In May 2019, Doctor Flue proudly announced the newest CSIA-Certified chimney sweeps on the team!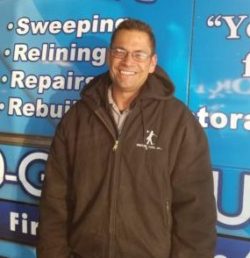 SCOTT LARSON – CSIA-CERTIFIED CHIMNEY SWEEP
Scott joined the Doctor Flue team in 2018. Scott enjoys the great people on his team and interacting with fantastic customers. In his spare time, he likes playing basketball, working out, umpiring and coaching. Scott is also a certified AS in electronic engineering.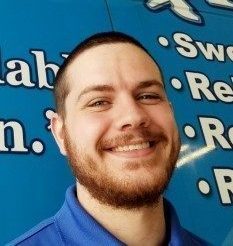 ALAN CLARK – CSIA-CERTIFIED CHIMNEY SWEEP
Alan joined the Doctor Flue team in 2018 as the Office Manager. He holds an Associates of Science degree in Information Technologies as well as a TestOut PC Pro certification. He enjoys helping Doctor Flue customers stay safe by scheduling their annual chimney cleaning and inspection. Outside of work, Alan enjoys spending time with his wife, curling up with his favorite book, and creative writing.
"We are proud to have CSIA-Certified Sweeps not only on each job, but now also answering the phone to help address questions and to enhance our clients' comfort and confidence in the Doctor Flue team," said Kevon "Doc" Binder.

Keep Your Michigan or Ohio Chimney Safe – Call Doctor Flue!
We can inspect and repair your fireplace, stove or chimney to fix any problem! Contact us today to schedule an inspection to help keep your home safe and your fireplace ready for winter.
Call Us: 1-800-438-3583
Email Us: office@drflue.com
Office Hours: Mon-Fri: 8am-4pm
Connect with Doctor Flue on Social Media