Not only is your fireplace a source of happy warmth during the holidays, the mantel is also a great place to display beautiful and festive decorations. If you aren't sure what to put on your mantel this Thanksgiving, or are looking for some new mantel-decorating tips, here are some great ideas to bring extra cheer to your holiday décor.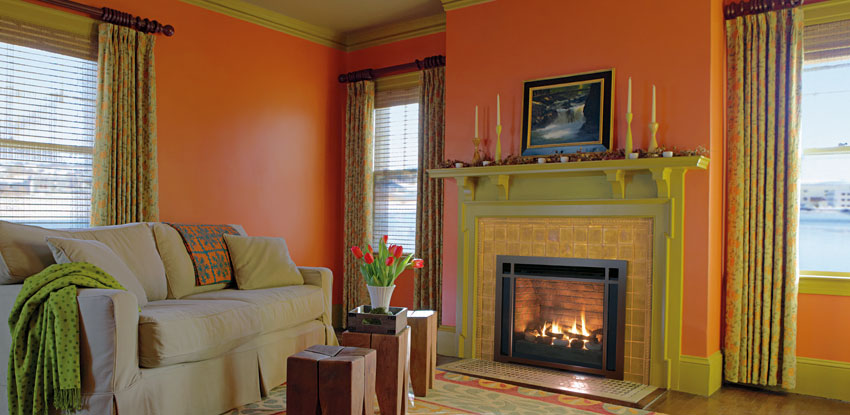 Give Thanks Mantel
One way to make your mantel Thanksgiving-ready is to create a Give Thanks display. Place two or three wooden photo frames of different sizes along the back of the mantel, and surround them with small displays of wheat stalks and gourds. Create a "give" banner by stenciling the letters onto four connected flags made of construction paper or burlap. Hang the banner from the tallest frame. Stencil the letters for "thanks" onto five small, painted pumpkins, and line them up in front of the frames.
Easy Fall Mantel with Garland
A simple yet beautiful way to create a festive mantelpiece display is to hang a beautifully framed mirror above your fireplace and string a colorful fall leaf garland across it. Place a lovely wood vase at one end of the mantel and fill it with branches, and arrange two or three pillar candles of different sizes at the other end. Complete the look by placing several small pumpkins or other gourds along the center of the mantel.
Fall-Inspired Mantel with Earthy Accents
To create a display that combines the colors of the season with the beauty of nature, hang a driftwood-framed mirror on the wall above the mantel and place two or three small birch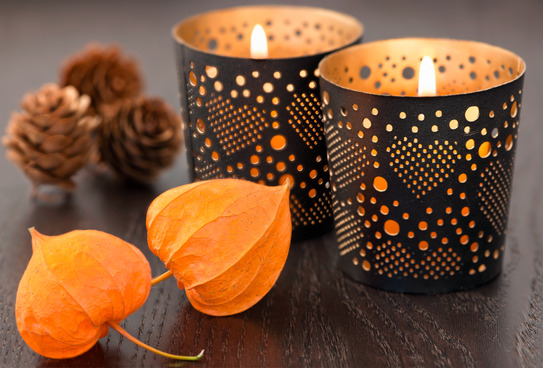 wood logs in front of it. Stack small, brightly colored pumpkins along the ends of the mantel, and place two or three pretty votive candles in Mason jars on either side of the logs.
Barn Door and Wreath Mantel
You can also put together a unique and rustic Thanksgiving mantel display by propping up a small section of an old barn door and hanging a beautiful fall wreath from it. Scatter pine cones and leaves along the rest of the mantel, and add a jar or two of real leaves or a few small candles to pull the look together. Other simple ideas for a beautiful Thanksgiving mantel include displaying your favorite kid-made seasonal school projects, turkeys made from your little ones' hand prints, or even simple baskets of your favorite leaves, acorns, and gourds. Be creative, have fun, and enjoy this special time of year!
Get Flue
Thank you for reading our blog! Doctor Flue is a family-based business, run by father and son team Kevon "Doc" Binder and his son, Kevon Jr. We hire only professional, CSIA Certified chimney sweeps for all jobs. If you're interested in our fireplaces, please visit our website at www.DoctorFlue.com. We offer an extensive line of wood and gas fireplaces, stoves, and inserts, as well as fireplace accessories. Visit us today or call us at 1-800-438-3583 with your questions or to schedule an appointment. We look forward to meeting you!