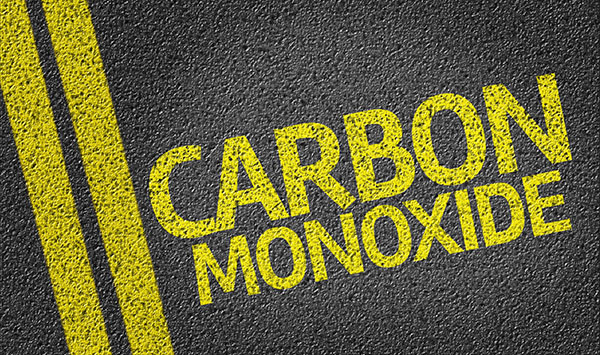 According to a study by the Consumer Product Safety Commission, carbon monoxide poisoning is the leading cause of unintentional poisoning illnesses and deaths in the United States. This dangerous gas is also responsible for 15,000 emergency room visits and 500 deaths annually. Fortunately, preventing carbon monoxide poisoning is relatively simple if you follow our convenient list of dos and don'ts.
Do:
Heating systems are the primary source of carbon monoxide leakage, so make sure to get your gas, oil, or coal-burning chimney or stove inspected and serviced annually by a licensed technician.
Install battery operated carbon monoxide detectors in your home. You can even invest in a carbon monoxide and fire detector combo that can be hard wired into your home and used in conjunction with a battery backup.
Check or replace the batteries in your detectors every six months. A good way to remember to do so is to get in the habit of checking them every time you change your clocks in the spring and autumn.
Leave your house immediately and call 911 if your detectors go off. Getting out of the contaminated area is essential for preventing serious illness.
Seek prompt medical attention if you've been exposed to carbon monoxide and feel dizzy, light-headed, or nauseous.
Don't:
Steer clear of generators, charcoal grills, camp stoves, or any other gasoline or charcoal-burning appliances indoors, in a basement or garage, or outside near a window.  Gases trapped in small or enclosed areas can lead to carbon monoxide poisoning very quickly.
Avoid burning anything in your fireplace that isn't properly vented and always make sure your ventilation systems are clean and working properly.
Heating your home with a gas oven is dangerous! Not only can this expose you to carbon monoxide, but it's also an ineffective and expensive way to heat even a small area.
Be aware that most carbon monoxide exposure occurs between November and February which is the peak season for fireplace usage. That's why it's vitally important to have all fireplace systems cleaned and expected by a professional every year.
Call Doctor Flue today!
Summer is the perfect time of year to have your heating systems inspected, cleaned, and ready for the colder months. Our CSIA Certified Chimney Sweeps will thoroughly clean and inspect your fireplace and chimney to ensure that you and your family are safe from potential carbon monoxide poisoning.
Contact us online or give us a call at (800) 438-3583 to schedule your service appointment today!
Connect with Doctor Flue on Social Media for more Summertime Tips!
Facebook | Twitter | Google + | YouTube | Pinterest | Houzz