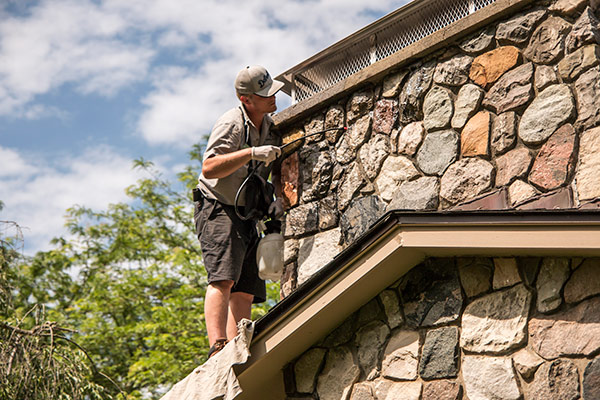 Forecasts are showing cold weather ahead. You know your fireplace hasn't been touched in nearly a year – it's time for a chimney inspection and cleaning! But who do you call? If you need help to find a chimney sweep who will do the best job possible, we can help!
Read on to learn tips for finding a great chimney sweep in your area.
Search For a "Chimney Sweep Near Me"
The first thing you can do to find a chimney sweep is to do a search online. Modern search engines like Google can help narrow down your search in seconds. Searching for "chimney sweeps near me" will pull up a list of businesses near your location.
Keep in mind that this will list any business in the category you searched for – whether they're reputable or not! This is the first step in locating a great chimney sweep, so don't just click on the first one you see.
Look at Reviews
After finding local chimney sweeps, it's important to identify who is reputable and who isn't. Everyone will let you know they're the best, but reviews will give you the most honest look at a business's reputation.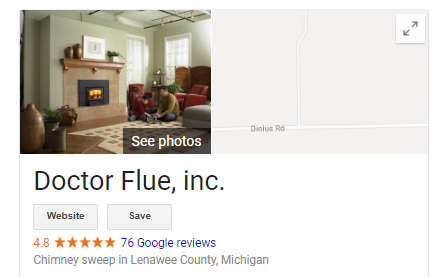 When looking at reviews, there are a few things to keep an eye out for:
Look for businesses with high-ratings across several reviews
Read written reviews to identify consistent praise or complaints
Pay attention to more recent reviews over years-old reviews (businesses can change – for better or worse!)
There are plenty of places to find reviews, too! Google, Facebook and even services like Angie's List. A long history of positive reviews is a great sign that you're looking at a respected chimney sweep that will do an excellent job!
Remember: you get what you pay for. The cheapest option may sound nice, until they miss an obvious chimney problem that leads to more expensive repairs down the road!
Speak with Friends and Family
Online reviews aren't your only source for information on local chimney sweeps! Because it's important for anyone with a chimney to have annual chimney inspections, you likely know a few people who have had experiences with chimney sweeps in the past. These friends or family can be a great source to find a reputable chimney sweep.
Their experiences can be valuable, especially when combined with other sources like online reviews.
Make Sure They're CSIA-Certified
One of the best ways to focus your search to find a quality chimney sweep is to look for those that are certified with the Chimney Safety Institute of America (CSIA.) Earning CSIA certification isn't easy – and it indicates a high-level of expertise and knowledge in the industry.
While it's not required to be a chimney sweep, CSIA-certification is a great identifier of professionals who understand safety risks associated with chimneys, fireplaces and similar appliances. By limiting your search to those who are CSIA-certified, you can guarantee that your chimney sweep will have the experience necessary to inspect your chimney thoroughly.
The CSIA website even has a helpful chimney sweep search tool. You can use it to find nearby chimney sweeps to learn about their certifications and more!
Know What Services or Products You Need
Not every chimney sweep is the same. Depending on the business you work with, they may have different products or offer comprehensive services.
If you just need a chimney inspection, any chimney sweep will be able to help! But for more serious issues or more in-depth inspection needs, you'll want to make sure your chimney sweep has the tools and expertise required to do the job right.
Doctor Flue offers a wide-range of chimney and fireplace services in southeast Michigan and northwest Ohio:
Chimney Inspection & Cleaning
Chimney Caps, Relining & Repair
Chase Covers & Crowns
Fireplace Installation & Facelift
Fireplace Service & Repair

Find the Best Chimney Sweep in OH & MI – Call Doctor Flue!
We can inspect and repair your fireplace and chimney to fix any problem! Contact us today to schedule an inspection to help keep your home safe and your fireplace ready for winter.
Call Us: 1-800-438-3583
Email Us: office@drflue.com
Office Hours: Mon-Fri: 8am-4pm
Connect with Doctor Flue on Social Media