When it comes to finding the right person to work on your fireplace or chimney, do you know what to look for? Online reviews and referrals are helpful, but your first step is to find out if the company or individual you call has chimney sweep certification from a recognized organization. And since spring is a great time to consider cleaning your chimney, you'll want to do your research and schedule a cleaning appointment!
The Chimney Safety Institute of America, CSIA, is one of the most respected organizations in the industry. Doctor Flue's technicians are CSIA certified. This certification is trusted by the industry and is an important part of ensuring your chimney sweep has more than just tools and a business name. Wondering what it takes to earn this certification? Read on to discover more about the chimney sweep education process and why a CSIA certification means you're working with a trusted professional.

What is the CSIA Certification for Chimney Sweeps?
The CSIA has existed for more than 30 years, educating both homeowners and industry professionals in everything there is to know about chimneys and home venting systems. CSIA is home to the National Chimney Sweep Training School, which teaches proper chimney inspection and chimney sweeping of all types of chimneys, as well as how to safely operate the tools of the trade, to best prepare their certified professionals for any situation.
Becoming a CSIA Certified Chimney Sweep (CCS) is proof of more than just knowledge regarding cleaning chimneys. The CCS requires understanding on how to properly evaluate chimneys, fireplaces and venting systems. It also includes important knowledge regarding safety, from proper installation of fireplaces to identifying risk factors to keep clients safe.
What Does a CSIA Certification Require?
Achieving CSIA certification is no simple task, and maintaining the certification requires active, on-going education to stay current in the latest techniques and information in the field. The complete process for initial certification can be broken down into three steps, two of which have multiple options to suit your needs.
Step #1: Studying
The first step begins with individual study of select, core publications for the modern chimney sweep, including:
Successful Chimney Sweeping
The NFPA 211 (National Fire Protection Association)
International Residential Code
These publications cover everything from the proper installation of fuel-burning appliances to modern residential codes and design regulations. As new editions are published, the CSIA will update the requirements to use the most recent and accurate editions.
Step #2: Exam Review or National Chimney Sweep Training School
Once you have thoroughly studied the required publications, the second step allows you to either review for the exam individually or as part of the National Chimney Sweep school.
The review sessions, either in-person or online, prepare you for the final exams. The in-person review takes place over a single-day, while the online reviews are offered each week as a one-week program, with five lessons and quizzes.
National Chimney Sweep Training School is an intensive classroom training program completed over six days. In addition to classroom teaching, this program combines hands-on experience with classroom work, including servicing real customers in their homes. Those participating in the program dedicate themselves to over 30 hours of classroom time and gain working knowledge of the processes using tools of the trade.
Step #3: Passing the CSIA Exam
The final step of the process is to complete the comprehensive exam and agree to the CSIA Code of Ethics. The exam consists of two tests designed to prove your understanding of the trade, safety and regulations. The first test is based on Successful Chimney Sweeping and the NFPA 211. The second exam is based on the International Residential Code.
Earning your chimney sweep certification doesn't mean you're certified for life, however. The CSIA requires renewal every three years. Renewals either require completion of the exams again, or no less than 48 Continuing Education Units relevant to chimney sweeps.
Why It's Important to Hire a CSIA Certified Chimney Sweep
While you may think that any chimney sweep will do, a true professional will have the education and knowledge to inspect and clean your fireplace and chimney.  A CSIA Certified Chimney Sweep is current on the latest industry information and education.
Hiring a CSIA certified chimney sweep, like our team at Doctor Flue, means you're hiring someone with advanced knowledge, professional ethics, and dedication to their trade. Not only do CSIA Certified technicians have the skills and experience necessary, they also know exactly what to look for to ensure your safety. Improper servicing of a fireplace or chimney could lead to issues down the road, either for your home or your health.
Enjoy Peace of Mind – Hire a Certified Professional!
Our CSIA Certified Chimney Sweeps will thoroughly clean and inspect your fireplace and chimney to ensure it's safe for use. Contact us today! We'll get you set up right away so you can have peace of mind.
Call Us: 1-800-438-3583
Email Us: office@drflue.com
Office Hours: Mon-Fri: 8am-4pm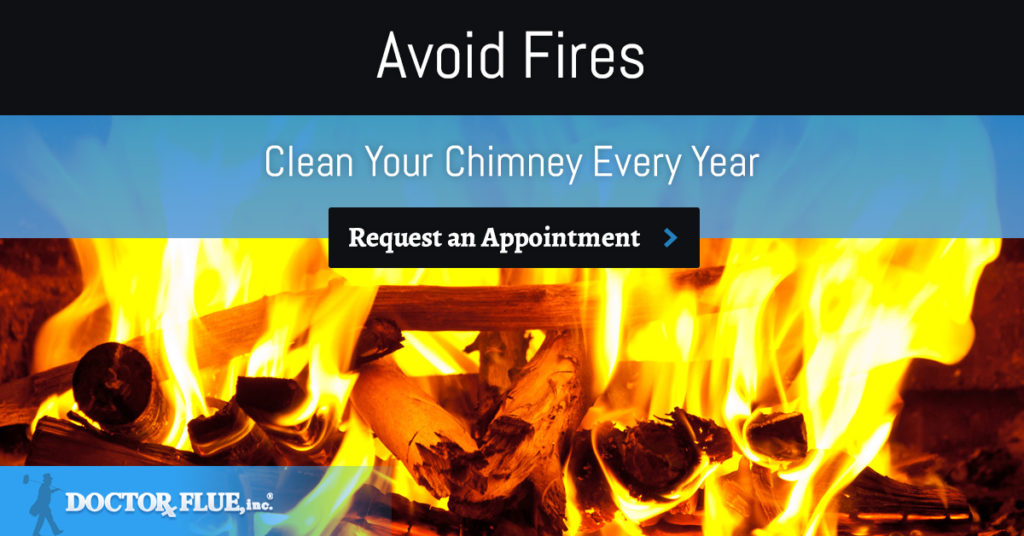 Connect with Doctor Flue on Social Media