T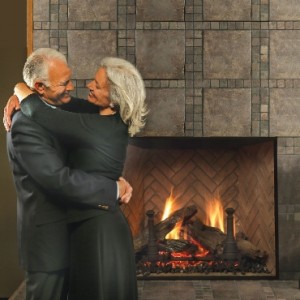 he cold Michigan winter will be here before you know it! Instead of stocking up on blankets and Snuggies, install a beautiful fireplace.
Doctor Flue, Inc.®, your Michigan Chimney Sweep company, offers a large selection of gas and wood fireplaces. With each fireplace installation, our certified chimney sweeps will ensure that your fireplace selection is a suitable fit for your home and lifestyle.
Latest Designs:
Wood Fireplaces
Wood Fireplaces are a great option to enhance the ambiance of your home. A wood fireplace offers a classic feel that many people adore. The sound and smell of a crackling fire is usually an experience most encounter during a bonfire. However, with a wood fireplace installation, your family can experience all of this in the comfort of your living room.
Gas Fireplaces
One of our most popular items is the gas fireplace. These fireplaces are not only energy-efficient, but provide great ways to keep your home warm during winter. Choose a classy fireplace to enhance any mood whether it's enjoying your favorite sitcom or viewing that Monday Night Football game.
In addition to the extra heat and ambiance, you have no need to worry about a mess. Gas fireplaces are the cleanest route to take when choosing an indoor fireplace. You won't have to worry about constantly cleaning the fireplace out since it is completely hassle-free.
Fireplace Facelift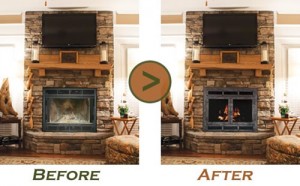 Do you have an old fireplace you wish you could revive? We can help! Doctor Flue, Inc.® offers a Fireplace Facelift service that gives your current fireplace an update. This renovation is easily accomplished with a one-step process using our magnetic mounting system. This allows the frame to cover the entire face of the fireplace with no issues while eliminating drafts due to air leaks.
Does your fireplace need a facelift? Request a quote for your Fireplace Facelift today.
Whether you want a new fireplace or a makeover for your current fireplace, Doctor Flue, Inc.® is ready to help you!
Contact us with any questions you may have.
Phone: 1-800-438-3583
Website:  www.DoctorFlue.com
Email: office@drflue.com
Facebook: https://www.facebook.com/DrFlue