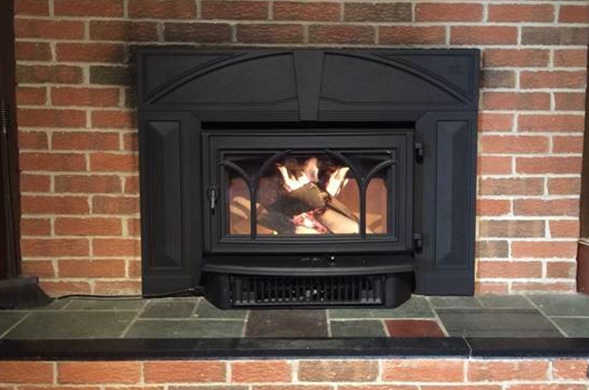 Through November 28, 2016, you can save up to $400 on a new Jotul wood burning stove or fireplace insert!
Jotul, one of the leading names in wood burning stoves, is offering a $100 rebate for U.S. residents who purchase a wood or gas stove or fireplace insert. In addition to the rebate, you can save an additional $300 on your purchase through the Biomass Tax Credit. This credit applies to biomass burning appliances which have at least a 75% thermal efficiency rating and comply with IRS tax guidelines. It can be used toward appliances purchased between January 1, 2015, and December 31, 2016.
Which Jotul Models Qualify for the Manufacturer's Rebate?
You can get the $100 rebate on any of the following best-selling Jotul models:
Jotul F 602 CB Black Bear Wood Stove
Find Your Jotul at Doctor Flue, inc.!
We carry a full line of Jotul products, including those eligible for the manufacturer's rebate and energy tax credit. Browse through our selection of Jotul wood burning stoves, fireplace inserts, and gas stoves and find the model that's right for you. Then contact us with your questions or to set up an appointment!
Contact Doctor Flue
Call Us: 1-800-438-3583
Email Us: office@drflue.com
Office Hours: Mon-Fri: 8am-4pm