Are you one of the many people interested in new construction in Northville, MI? If so, you may be considering a variety of different house plans and options for your new home.
One of the most popular options is a fireplace. In fact, according to the National Association of Home Builders (NAHB), a fireplace ranks second after outdoor patios, decks, and porches as one of the top amenities for new homes.
Should I Add the Fireplace Option?
If you're choosing plans and selecting an architect to work with, you're probably asking yourself if you should add a fireplace or not.
A fireplace offers plenty of benefits to your new home:
Heat
Beauty
Ambiance
Value
Many new homes in Northville boast gorgeous fireplaces that are simply stunning to behold. From wood-burning masonry fireplaces to modern gas inserts, a fireplace adds character, interest, and beauty to any dwelling.
There are several types of fireplaces to choose from – some easier to install in new construction than others.
Types of Fireplaces
Check out the different types of fireplaces for your new build:
Masonry Fireplaces
Wood-burning masonry fireplaces are made of a brick or stone firebox and chimney, and usually have a wood mantle. This type of fireplace is probably what you picture in your head when you think of a traditional fireplace.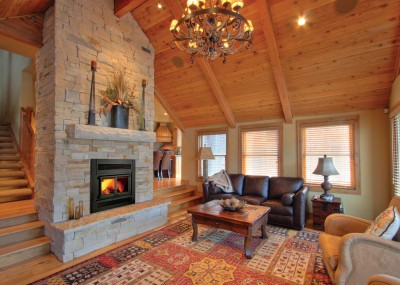 Kozy Heat Masonry Wood-Burning Fireplace. View More.
If you want a masonry fireplace in your home, we suggest you build it in the new construction phase – it's a lot easier than adding one to an existing home (although we can do it!).
Zero-Clearance
A zero-clearance fireplace requires much less construction work than a masonry fireplace. These fireplaces are lightweight and easy to install. If you have a small room that you'd like to add a fireplace to, a zero-clearance option is an excellent choice!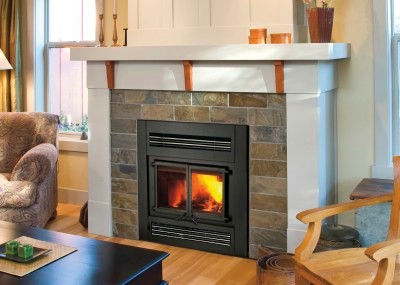 Kozy Heat Zero-Clearance Fireplace. View More.
 Zero-clearance fireplaces can be wood-burning, gas, or electric.
This type of fireplace is easy to install in new construction or add to an existing home. If you're interested in a zero-clearance fireplace, consider a model that has an external air-venting feature. This can increase efficiency by up to 70 percent (these models must be installed on an exterior wall).
Gas
Gas fireplaces have become very popular over the last several years due to being environmentally friendly and easy to use and maintain. They offer all the ambiance and warmth of a wood fire with less pollution.
You can install a gas fireplace in new construction or easily add it to your home after it's built.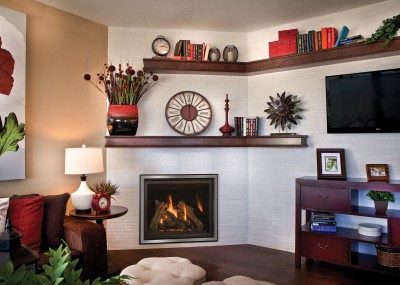 Kozy Heat Masonry Gas Fireplace. View More.
For more information about the different types of fireplaces, check out this excellent reference from Bob Vila: Planning Guide: Fireplaces.
New Build Advice
When it comes to new construction advice, it's best to ask the experts. We offer new construction consultations to ensure proper planning of combustion air and chimney physics. Some questions we ask our clients are:
What type of fireplace are you interested in?
How will you use the fireplace? Will it be the primary source of heat?
Where will the fireplace be located?
What's your budget?
How much maintenance are you willing to do?
Add the Fireplace
A fireplace is comforting, attractive, and adds vitality and warmth to any home. Many new construction homes in Northville are reaping the benefits of a fireplace addition – make yours the next!
We offer many fireplace services, including:
Consultation for upgrades, safe operation, efficiency, or fuel change
New construction consultation for proper planning of combustion air and chimney physics
Fireplace updates (includes new glass doors, complete reface, cultured stone veneer, and more)
Fireplace inserts (gas, wood, and pellet)
Gas log installation, service, and refurbishing
Wood fireplace installation
Direct vent gas fireplace installation
Contact Doctor Flue
Call Us: 1-800-438-3583
Email Us: office@drflue.com
Office Hours: Mon-Fri: 8am-4pm
Connect with Doctor Flue on Social Media