Often when homeowners plan remodeling or redecorating projects, they neglect to consider their fireplaces. However, the fireplace is often the center of the home, especially during the colder months, and a fireplace update can add style to the entire room. If your fireplace is looking a little outdated, perhaps it's time to give it a fabulous facelift!
Before You Begin
Don't waste your time doing all this work only to discover that you can't use your new fireplace! Avoid the heartbreak and schedule a CSIA certified inspection to identify potential structural and safety issues before any work begins. Doctor Flue, inc. will ensure your fireplace is ready to enjoy when the dust settles.
Fabulous Fireplace Update Ideas
To decide what kind of fireplace update would be best for you, consider the type of style and mood you want to add to your home. If you're living in an older house, natural, earthy, and cozy fireplace designs will compliment your home's aesthetic, while newer homes can benefit from a modern or artsy design. Use these tips to get started:
1. Simple Frame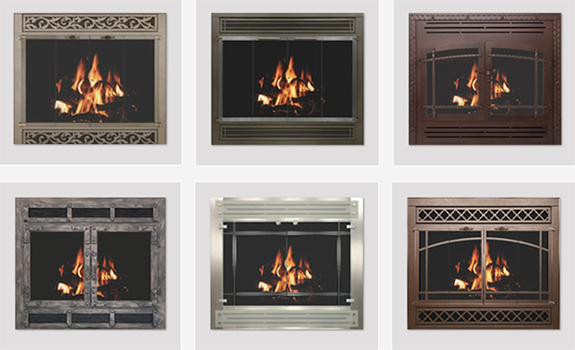 The easiest way to achieve a fresh look is with a new fireplace face. Available in 12 designs and 25 unique finishes, it's easy to transform the entire look in one easy-to-install step. It's amazing how a subtle change can elevate an entire room. Get a quote for a fireplace facelift right now!
2. Natural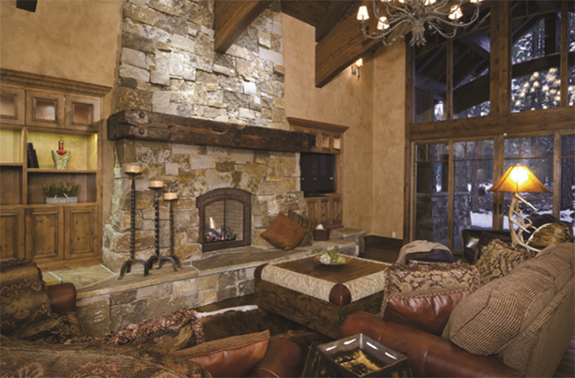 Get this look by Stoll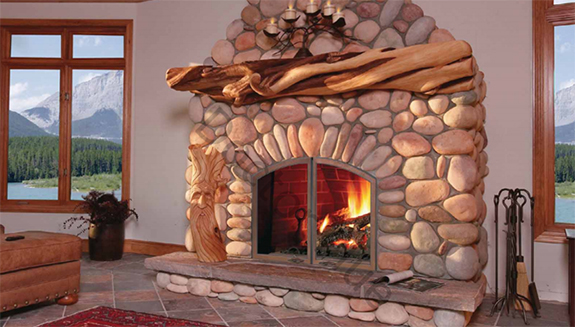 Get this look by Napoleon
To bring the feeling of the outdoors into your home, consider installing a natural wood mantle with a raw stone surround. Choose materials that complement the existing space and connect with your style, be it raw and rugged or warm and sophisticated. For rooms that bring in natural light, this organic look will welcome you into the space and transform your mind and soul.
3. Earthy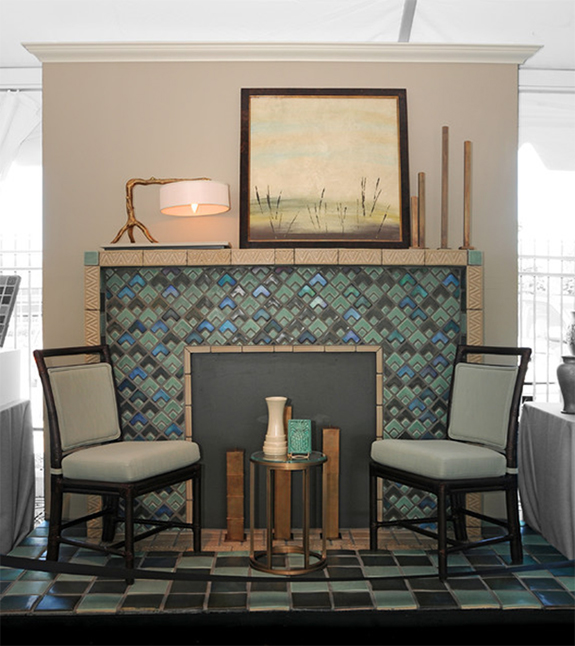 To achieve an earthy aesthetic, go for a stone mantel with a ceramic tile surround. Incorporate reclaimed tile or decorated Pewabic gift tiles for a local touch. Line the shelf with pieces of Mark Nafziger's hand-crafted pottery or other handcrafted clay pieces. This look will leave you emotionally charged and rejuvenated.
4. Cozy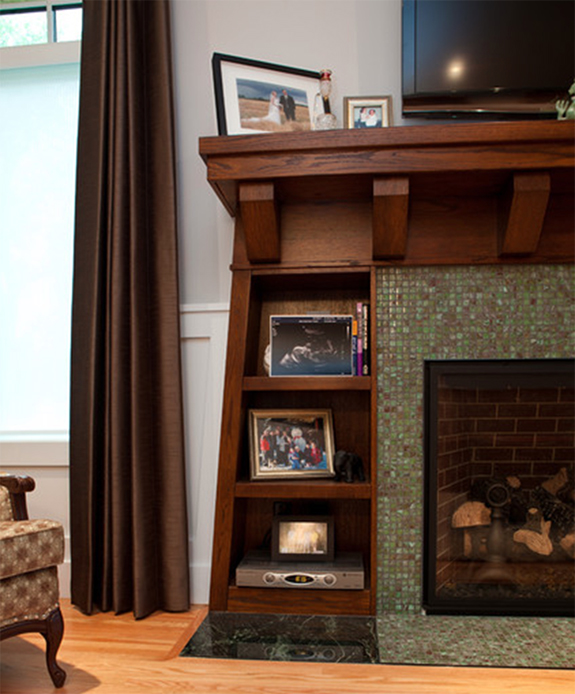 If you're after a warm and inviting cozy room, consider adding library build ins to your surround and filling the shelves with books, colorful vases, and treasured family photos in various styles and sizes. Careful, though; once you sit down, you won't want to get back up!
5. Modern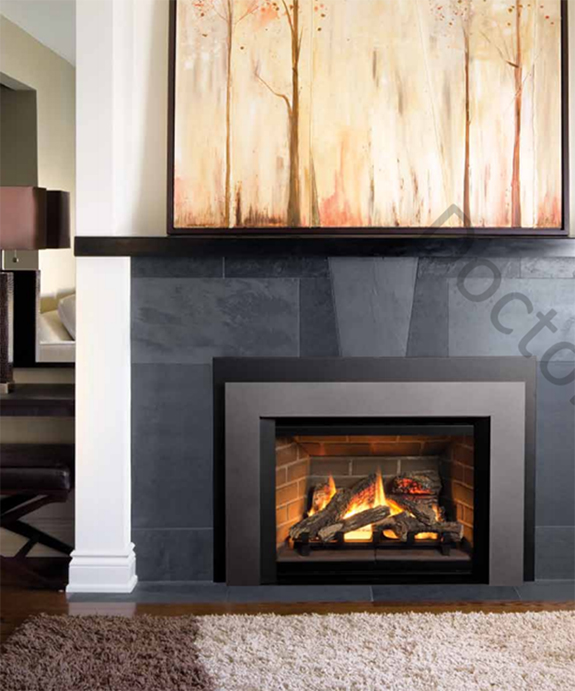 Get this look by Valor
If you're looking to bring more updated and modern elegance into your home, installing a stainless steel fireplace surround will help you do just that. Pairing especially well with darker stone or wooden walls, stainless steel adds a sleek touch that also nicely reflects other decorative touches in the room.
6. Artsy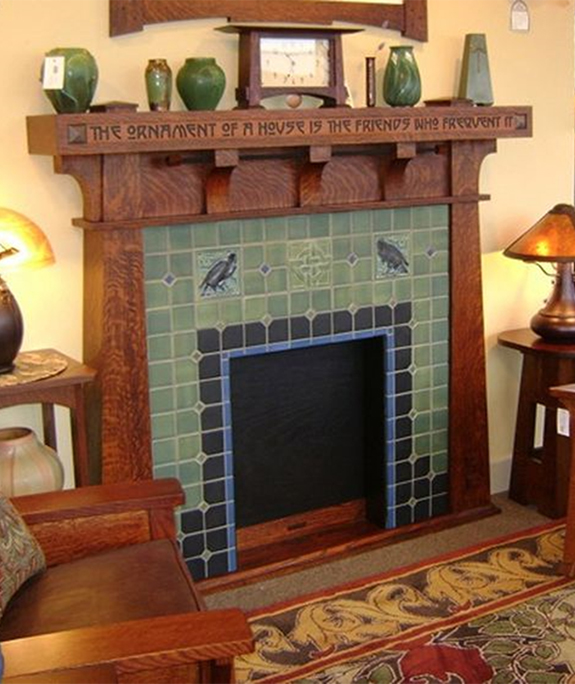 For a room as creative as you are, use art and installation tiles from Motawi Tileworks or similar tiles for a surround that makes a statement. Position a few lively paintings, sculptures, and blown glass from local arts and crafts fairs to direct the eye around the piece.
Another great way to decide which type of fireplace facelift you want for your home is to choose a color scheme and go searching for art, craft, and photography pieces that reflect the style you wish to incorporate, then design your new fireplace around them. With a bit of planning, you can have a gorgeous fireplace and surround that truly compliments the style of your home.
How Much Will It Cost?
Doctor Flue has been remodeling Michigan and Ohio fireplaces for over 30 years. He'll work with you to determine what you can do with your budget or how much your dream project will cost. Request a fireplace remodel quote today! We look forward turning your vision into reality!
Connect with Doctor Flue on Social Media